i.Candy Parties MOONSHINE MOUNTAIN, FULL HOTEL TAKEOVER, NOV. 18TH & 19TH, THE RAMSEY, PIGEON FORGE, TN.
Date: Nov 18 - Nov 20 2022
Location: Pigeon Forge, TN.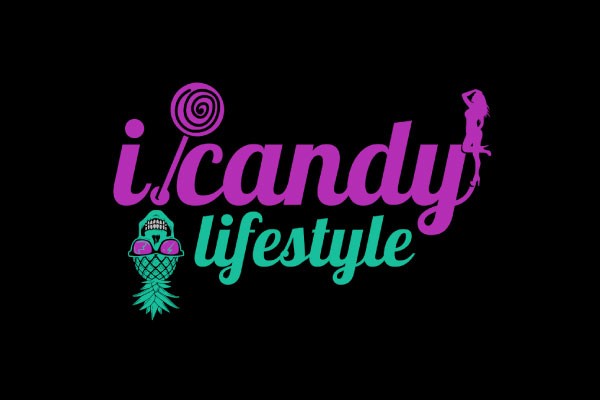 *IF YOU ARE BOOKING A ROOM YOU DO NOT HAVE TO PURCHASE A PASS. YOUR PASS IS INCLUDED IN YOUR ROOM PRICE. IF YOU ARE STAYING OFFSITE YOU MUST PURCHASE A PASS FOR EACH NIGHT.
*IF YOU ARE SHARING A ROOM WITH ANOTHER COUPLE THE COUPLE WHO BOOKED WILL HAVE PASSES INCLUDED. THE ADD ON COUPLE WILL BE $100 PER DAY. IF YOU ARE SHARING A ROOM WITH A SINGLE FEMALE HER PASSES WILL BE $35 A DAY. IF YOU ARE SHARING A ROOM WITH A SINGLE MALE THEIR PASSES WILL BE $200 A DAY. PLEASE PURCHASE YOUR PASSES AHEAD OF TIME TO BE ADDED ON TO THE RESERVATION.
MOONSHINE MOUNTAIN TAKEOVER, NOVEMBER 18TH & 19TH 2022. THE RAMSEY HOTEL AND LODGE, PIGEON FORGE, TN. 208 room FULL TAKEOVER. INDOOR POOL, TOPLESS POOL PARTIES, 7,500 SQUARE FEET OF PARTYING PLEASURE ALL UNDER ONE ROOF!
THIS IS A TWO NIGHT MINIMIUM FOR FRIDAY, NOVEMBER 18TH & SATURDAY, NOVEMBER 19TH. YOUR TICKET TO EVENTS ARE INCLUDED INTO YOUR ROOM PRICE UNDER RESORT FEES.
YOU CAN ALSO PURCHASE TICKETS FOR THE EVENT IF YOU ARE STAYING OFFSITE. TICKETS ARE $100 PER COUPLE AFTER 6:00PM PER NIGHT. SINGLE FEMALES ARE $35 PER NIGHT. SINGLE MALES ARE $200 PER NIGHT. IF YOU ARE NOT STAYING AT THE HOTEL YOU MUST LEAVE THE PROPERTY BY 2:30AM.
REFUNDS ARE AS LISTED:
25% CANCELLATION FEE UP TO 3 MONTHS PRIOR TO THE EVENT, 50% CANCELLATION FEE UP TO 30 DAYS PRIOR. NO REFUND 30 DAYS FROM THE START OF THE EVENT.
FREE BREAKFAST BUFFET AND FULL SERVICE RESTAURANT ON SITE. FULL SERVICE LIQUOR BAR ONSITE. WE WILL ALSO BE OFFERING SITE SEEING TOURS THROUGH PIGEON FORGE AND GATLINBURG THROUGHOUT THE DAY IF YOU WISH TO VENTURE OUT.
DJ'S AND ENTERTAINMENT WILL BE ANNOUNCED SOON. SPONSORED BY SECRETS HIDEAWAY, INOV8 STUDIOS AND HABIT MAGAZINE.
*FRIDAY, NOV. 18TH "ALL JACKED UP"! YOU CAN'T HAVE A KICK ASS PARTY IN TENNESSEE WITHOUT A GOOD OL' FASHIONED SEXY LUMBERJACK PARTY! DRESS UP IN YOUR SEXIEST DAISY DUKES, CUT OFF FLANNEL, OVERALLS AND LET'S FIND SOME WOOD TO CHOP!
*SATURDAY, NOV. 19TH "THANKSGIVING IN CANDYLAND" LET'S GET AN EARLY START ON THANKSGIVING WITH OUR FIRST ANNUAL THANKSGIVING IN CANDYLAND! CANDY, CANDY, WE ALL LOVE CANDY! IT'S EVEN TASTIER WHEN YOU ARE WEARING IT! COME DRESSED IN THE CANDY OF YOUR CHOICE IN ALL COLORS OF THE RAINBOW. WE CAN'T WAIT TO SEE YOUR CREAVTIVE CANDY ATTIRE!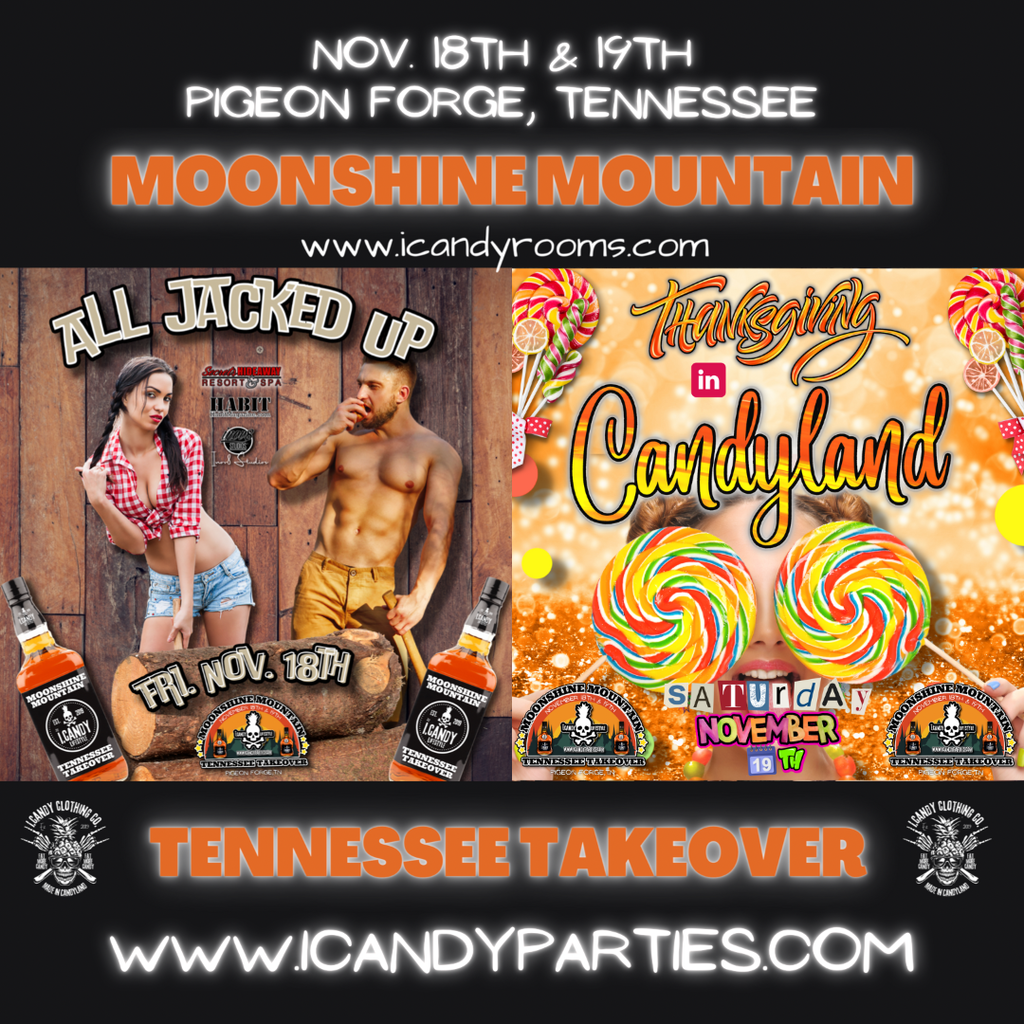 ---