i.Candy Parties @Secrets Hideaway, Annual Holiday Bash! December 7th-10th
Date: Dec 07 - Dec 10 2023
Venue: Secrets Hideaway Resort & Spa
Location: 2145 E. Irlo Bronson Memorial Hwy., Kissimmee, FL. 34744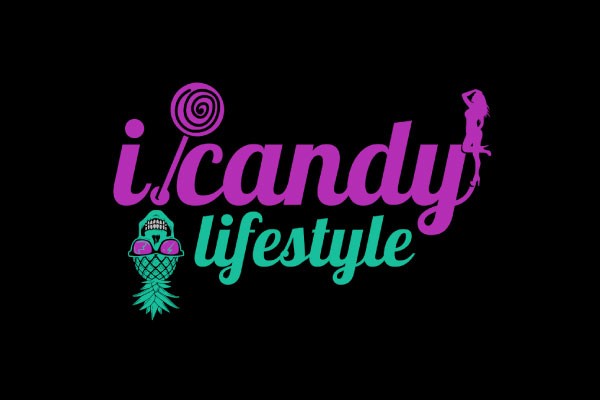 ROOMS GO ON SALE SOON!
Get ready for the hottest all-male review show of the year hosted by i.Candy Parties! On Thursday, December 7th from 10pm-midnight, we are bringing you the "Studs of Steel," a night of tantalizing entertainment that you won't forget. Our gorgeous and muscular male performers are going to give you a night of exotic dancing, entertainment and guaranteed satisfaction. Come and experience the glitz, glamour, and heat of our all-male review show at Secrets Hideaway. Our studs will leave you wanting more as they put on an electrifying show of seduction that will leave you breathless. It's the perfect way to let off steam toward the end of the week and add some spice to your Thursday nights. With the beautiful ambiance of one of the best locations around, you're guaranteed to have a night that you'll never forget. Grab your girlfriends and buy your tickets now – the studs are waiting for you!
Get ready for the ultimate winter experience of the year with i.Candy Parties! On Friday, December 8th, we are hosting the Badd Blizzard Bunnies and we're making sure that it's going to be the party you won't forget. We're bringing the winter wonderland indoors along with sexy bunnies, dancing, and plenty of great vibes to keep you going all night long. So bring your friends and join us for a night of naughty fun at the Badd Blizzard Bunnies event hosted by i.Candy Parties where we'll be taking over the dance floor and heating things up. With premium sound, light shows, and lots of surprises, we're turning the Secret Hideaway into a winter wonderland of fun that you won't forget! Get your tickets now and let's get ready to party!
Get ready for a sweet and exciting event at Secrets Hideaway Resort hosted by i.Candy Parties! On Saturday, December 9th, we're bringing you "My Candy Cane Crush," a fun and flirty theme that is going set the standard for the holiday season. From the music to the people in attendance, this event is sure to be a candy-coated dream! Dance the night away with the sexiest bunnies and the most handsome studs in town, fuelled by the sounds of the best DJs in the game. We're bringing you the ultimate party experience with a mix of club anthems, hip hop, and top 40, making sure there's something for everyone to groove to. With stunning lighting, sound systems, and decor that will give you feelings of the holidays, I.Candy Parties is providing you with a night of royal indulgence. It's time to indulge your sweet tooth and find your Candy Cane Crush at Secrets Hideaway Resort. We're inviting you to step into a luxurious world of music, dancing, and fun in a gorgeous environment, with all the spice that our candy crushes have to offer. Make sure you dress to impress - grab your favorite holiday sweater, Santa hats, candy canes or candy-themed clothes and join us for this unforgettable event! Get your tickets now!
*Secrets Hideaway is a Private Lifestyle Resort. You must pay a monthly membership fee at check-in. You must also purchase your nightly event passes at check-in if you are staying at the Resort. Please check Secrets website for the current event prices. www.secretsfl.com
*If you book your room through i.Candy it includes the room rate, taxes and resort fees (day fees). You are responsible for paying night fees and membership fees upon check-in.
*CANCELLATION POLICY: 25% CANCELLATION FEE UP TO 3 MONTHS BEFORE THE EVENT.
50% CANCELLATION FEE UP TO 30 DAYS BEFORE THE EVENT
NO REFUNDS 72 HOURS BEFORE THE EVENT
NO EXCEPTIONS
YOU CAN NOW PAY IN 3 INSTALLMENTS, PAY IN 2 INSTALLMENTS OR PAY ALL UPFRONT.
ADD ON THURSDAY OR SUNDAY TO YOUR RESERVATION FOR THE ULTIMATE EXPERIENCE AT A DISCOUNTED I.CANDY RATE!